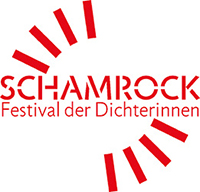 Internationale Poetry-Biennale - Filmfestival - Salon - Netzwerk
Freitag, 4. November, 21.30 Uhr
---
Kunst oder Unfall feat. Andreas Ammer & Mjellmë
Konzert-Performance von Augusta Laar, texte, Kalle Aldis Laar, e-guitar,
Andreas Ammer, Sirenen und Mjellmë, electronics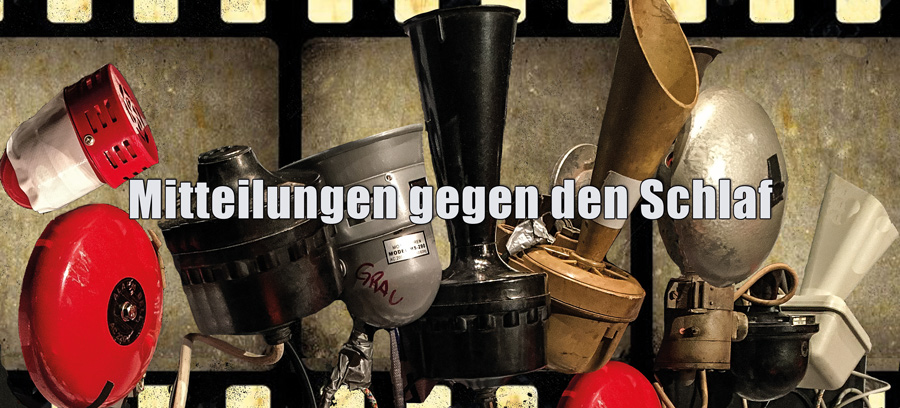 Foto Brooklyn Ballet
Andreas Ammer arbeitet als Autor, Hörspielmacher und Regisseur für Fernsehen, Radio und Oper. Für seine Produktionen wird er regelmäßig national und international mit Auszeichnungen überschüttet. Seine Hörspiele in Zusammenarbeit mit FM Einheit, Blixa Bargeld, der ex-Rainbirds-Keyboarderin Ulrike Haage oder Martin 'Console' Gretschmann stellen die Grenzen des Genres immer wieder in Frage, spielen mit den akustischen Quellen und verbinden Musik und Sprache in lebendiger, zuvor nicht gekannter Weise.
Für seine Hörspiele Apocalypse Live und Crashing Aeroplanes erhielt er als einziger Autor zweimal den renommierten Hörspielpreis der Kriegsblinden. Seit 2003 ist er verantwortlich für Realisation und Gestaltung der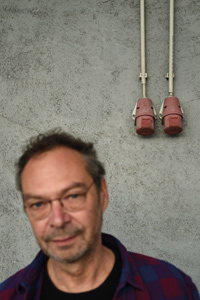 Literatursendung Druckfrisch, für die er mit dem Deutschen Fernsehpreis ausgezeichnet wurde. Andreas Ammer lebt bei München.
Andreas Ammer works as an author, radio play maker and director for television, radio and opera. He is regularly showered with national and international awards for his productions. His radio plays in collaboration with FM Unity, Blixa Autovermietung, the ex-Rainbirds keyboard player Ulrike Haage or Martin 'Console' Gretschmann repeatedly question the boundaries of the genre, play with acoustic sources and combine music and language in a more lively way unknown until then.
For his radio plays Apocalypse Live and Crashing Airplanes he was the only author to receive the renowned War Blind Radio Play Prize twice. Since 2003 he has been responsible for the realization and design of the literature program Druckfrisch, for which he was awarded the German Television Prize. Andreas Ammer lives near Munich.
MJELLMË ist eine Performerin, die die elektro- akustische Verarbeitung von Sprache als Grundlage ihrer Sounds benutzt und in klang-künstlerischen Landschaften live und aufgezeichnet zugänglich macht.
Sie tritt international auf und hat in vielfältigen Konstellationen gespielt. Ihre Stimmarbeit, ihr eigenwilliger Umgang mit Text und der Prozess und das Channeling von Sprache machen sie zu einer äußerst spannenden Entdeckung an den Grenzen der Künste und in transformativen Räumen.
MJELLMË is a performer who uses the electro-acoustic processing of language as the basis of her sounds and makes it accessible live and recorded in sound-artistic landscapes.
She performs internationally and has played in a variety of constellations. Her voice work, her idiosyncratic handling of text and the process and channeling of language make her an extremely exciting discovery at the frontiers of the arts and in transformative spaces.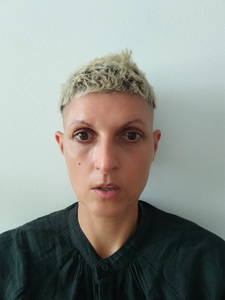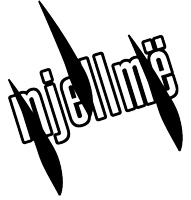 Augusta Laar, Künstlerin, Schriftstellerin und Musikerin, Gründerin und Leiterin der Schamrock-Festivals und-Salons der Dichterinnen in München und Wien. Musikstudium (LMU, Richard-Strauss- Konservatorium). Botschafterin der schule für dichtung Wien in Medellin 2016. Mitglied des World Poetry Movement. Zahlreiche Ausstellungen, Konzerte und Lesungen u.a. mit ihrem elektro-akustik Duo Kunst oder Unfall mit Kalle Aldis Laar.
Zuletzt: Mitteilungen gegen den Schlaf, Wien 2021; Avec Beat, München, 2020; Spinning Records, Ledbury/UK, 2019; Best Friends, Ausstellungskatalog München, 2019.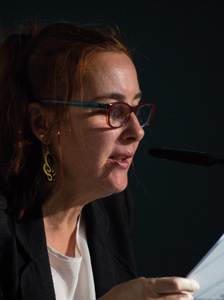 Ausgezeichnet mit dem Kulturpreis Bayern 2022 und dem Anita Augspurg Preis der Landeshauptstadt München 2021 für den Schamrock e.V.
Augusta Laar, artist, writer and musician, founder and director of the Schamrock-Festivals and Salons of Female Poets in Munich and Vienna. Music studies at the Munich University and Richard Strauss Conservatory. Ambassador of the Vienna Poetry School in Medellin 2016. Member of the World Poetry Movement. Numerous exhibitions, concerts and readings, including with the electro-acoustic duo Kunst oder Unfall with Kalle Aldis Laar.
Most recently: Mitteilungen gegen den Schlaf (Communications against sleep), Vienna 2021; Avec Beat, Munich, 2020; Spinning Records, Ledbury/UK, 2019; Best Friends, exhibition catalog Munich, 2019.
Awarded with the Bavarian Culture Prize 2022 and the Anita Augspurg Prize of the City of Munich 2021 for the Schamrock e.V.
Kalle Aldis Laar, Klangkünstler, Autor von Hörspielen und Radio Essays, Dj, Gründer des Temporären Klangmuseums, Vinyl-Archiv zur Zeitgeschichte, technischer Leiter des Schamrock-Festivals.
Ausstellungen, Performances, u.a. bei den Kunst-Biennalen von Venedig und Havanna, Transmediale Berlin, Ars Electronica Linz. Interdisziplinäre Projekte mit artcircolo.de (Eritrea, Tschechische Republik, Marokko). Lectures u.a. zu Klang, Macht und Politik, Geräusch und Kunst sowie zur Mediengeschichte. Lehraufträge FH München, Nanyang University Singapur, Motion Graphics & Broadcast Design, UdK Berlin.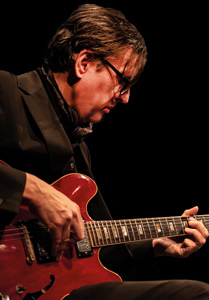 Letzte Radioarbeiten: Klang macht Macht, Essay, SWR2, Eritreas einzigartige Musik – Wie Songs die Geschichte des Landes erzählen, Bayerischer Rundfunk, ORF, SRF 2021
Kalle Aldis Laar, sound artist, author of radio plays and radio essays, DJ, founder of the Temporary Sound Museum, vinyl archive on contemporary history, technical director of the Schamrock Festival.
Exhibitions, performances, e.g. Venice and Havana Art Biennials, Transmediale Berlin, Ars Electronica Linz. Interdisciplinary projects with artcircolo.de (Eritrea, Czech Republic, Morocco). Lectures on sound, power and politics, noise and art as well as media history. Lectureships at Munich University of Applied Sciences, Nanyang Univ. Singapore, Motion Graphics & Broadcast Design, UdK Berlin.
Latest radio works: Sound makes Power, SWR 2019, Eritrea's Unique Music – How Songs Tell its Story, BR2, ORF, SRF 2021
Gemeinsam bilden Augusta Laar und Kalle Aldis Laar das Performance- und Künstlerduo Kunst oder Unfall, veranstalten u.a. einen gleichnamigen Salon in München und Wien und kuratieren das Female Presence Filmfestival.
Together, Augusta Laar and Kalle Aldis Laar form the performance and artist duo Kunst oder Unfall, organize a salon of the same name in Munich and Vienna and curate the Female Presence Film Festival.