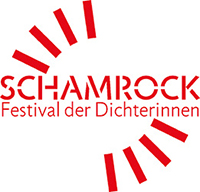 Internationale Poetry-Biennale - Filmfestival - Salon - Netzwerk
---
Die Materials Reading Series/Materialien Lesereihe wurde 2013 von David Grundy und Lisa Jeschke in Cambridge (GB) gegründet. 2013/14 fanden bis zu zwei Lesungen pro Monat statt.
In den letzten Jahren wurde die Lesereihe zu verschiedenen Anlässen unregelmäßig immer wieder ins Leben gerufen und findet jetzt in London (David Grundy), München (Lisa Jeschke) oder online statt.
The Materials Reading Series was founded in 2013 by David Grundy and Lisa Jeschke in Cambridge (UK). In 2013/14 there were up to two readings per month.
In recent years, the reading series has been launched irregularly on various occasions and now takes place in London (David Grundy), Munich (Lisa Jeschke) or online.
Lisa Jeschke ist Dichter*in, Performer*in und Übersetzer*in, sie schreibt auf Englisch und auf Deutsch. Jüngste deutschsprachige Veröffentlichung u.a. Die Anthologie der Gedichte betrunkener Frauen, hochroth 2019.
Sie ist Co-Herausgeber*in des Chapbook-Verlags Materials/Materialien.
Lisa Jeschke is a poet, performer and translator who writes in English and German. Recent German language publications include The Anthology of Poems of Drunken Women, hochroth 2019.
She is co-editor of the chapbook publishers Materials/Materialien.