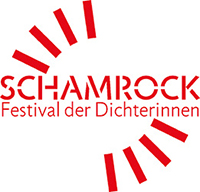 Internationale Poetry-Biennale - Filmfestival - Salon - Netzwerk
Freitag, 4. November, 18 Uhr
---
Daiva Čepauskaitė
(Litauen / Lithuania)
Die Dichterin und Theaterschriftstellerin Daiva Čepauskaitė arbeitet als Dramatikerin am Nationaltheater Kaunas. Sie hat vier Gedichtbände veröffentlicht und ist auch als Autorin von Theaterstücken für Kinder und Erwachsene bekannt, die in verschiedenen litauischen Theatern aufgeführt werden. Ihre Gedichte wurden ins Englische, Deutsche, Schwedische, Finnische, Italienische, Slowenische, Bulgarische, Weißrussische, Lettische, Russische, Polnische übersetzt.
Sie ist seit 1998 Mitglied des litauischen Schriftstellerverbandes. 2017 gründete sie den Verlag Žalias kalnas (Grüner Hügel) und veröffentlicht Bücher für Kinder.
Poet and dramatist Daiva Čepauskaitė works as a playwright at the Kaunas National Drama Theatre. She has published four books of poetry and is also known as an author of plays for children and adults. Her drama works are staged in various Lithuanian theaters. Her poems have been translated into English, German, Swedish, Finnish, Italian, Slovenian, Bulgarian, Belarussian, Latvian, Russian, Polish.
She is a member of Lithuanian Writers' Union since 1998. In 2017 she founded the publishing house Žalias kalnas (Green Hill) and publishes books for children.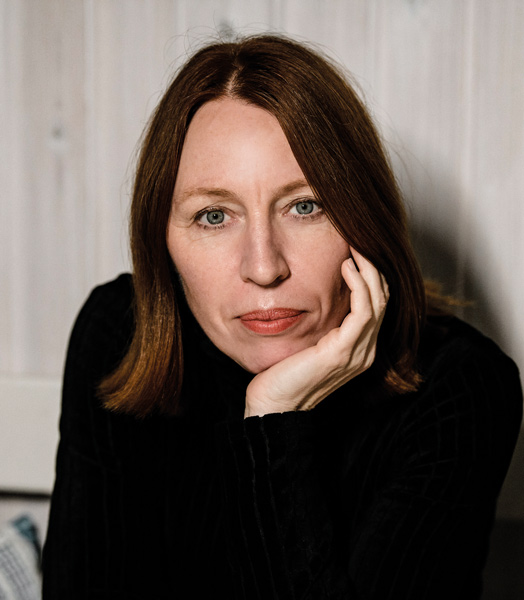 Kaip gyveni?
-Gerai, sakau, gerai.
Išsimiegojau.
Nieko nesapnavau.
Atsikėliau savo noru.
Pažiūrėjau į veidrodį.
Nepamačiau nieko neįprasto.
Prisiminiau vieną kitą žmogų.
Vieno kito neprisiminiau.
Nuvaliau trupinius nuo stalo.
Radau raziną.
Atidariau langą.
Kartą jaučiausi laiminga.
Du kartus nelaiminga.
Tris kartus niekaip nesijaučiau.
Kartą pagalvojau apie gyvenimo prasmę.
Du kartus apie beprasmybę.
Tris kartus nieko negalvojau.
Kosėjau.
Nieko neskaudėjo.
Nieko netrūko.
Niekam nerūpėjau.
Žiūrėjau žinias.
Perkirpo juostelę.
Davė interviu.
Bombardavo.
Nuskendo du vaikai ir automobilis
(atskirai).
Apie automobilį pasakojo ilgiau
nei apie vaikus.
Dirstelėjau į kiemą.
Dirstelėjau į piniginę.
Žvilgtelėjau į praeitį.
Sudėliojau praradimus.
Pasidžiaugiau atradimais.
Apžvelgiau įvykius.
Apmąsčiau kontekstą.
Įvertinau objektą.
Suradau sąsajas.
Išsiaiškinau priežastis.
Pagerbiau tylos minute mirusius.
Atsidusau dėl mylimo.
Pagalvojau apie motiną.
Persirengiau.
Gerai, sakau, gerai.
How are you doing?
Fine, I say, fine.
I slept well.
Dreamed nothing.
Woke up on my own.
Looked into the mirror.
Saw nothing unusual.
Remembered one or two people.
One or two I didn't remember.
Wiped the crumbs off the table.
Found a raisin.
Opened a window.
Felt happy once.
Unhappy two times.
Didn't feel anything three times.
Thought about meaning of life once.
About meaninglessness two times.
Thought about nothing three times.
Coughed.
Nothing hurt.
Nothing was lacking.
No one worried about me.
Watched the news.
They cut the tape.
Gave an interview.
Bombed.
Two children and a car drowned
(separately).
They talked about the car longer
than about children.
Glanced into the yard.
Glanced into my wallet.
Looked into the past.
Laid out my losses.
Rejoiced in my discoveries.
Surveyed events.
Contemplated the object.
Discovered connections.
Explained the reasons.
Honored the dead with a minute of silence.
Sighed because of my lover.
Thought about my mother.
Changed my clothes.
Fine, I say, fine.
Translated by Jonas Zdanys
Lyg ir pavasaris.
Kiemuos daugiau vaikų,
murzinų delniukų geldelėse
šyla smėlis.
Atbėga upė
ir nubėga.
Joje žuvis,
kurios nesugavai.
Bala nematė,
dar pastovėsiu
su kmyno sėkla tarp dantų.
O dešinėj suoliukas,
kur trys senutės
lyg trapūs sausainiai
subyra nuo pietryčių
vėjo.
---------- ------------- -------------- ------------------------- ----------- ----------------
Just like spring.
There's more kids in the yard,
Sand heats up
In the cups of dirty little palms.
The river swells
And subsides.
There's fish in there,
Which you didn't catch.
The hell with it,
I'll stand here awhile
With a caraway seed between my teeth.
While a little bench on my right,
Where three old women
Like crumbly cookies
Fall apart from the southeast
Wind
aus dem Englischen von Christa Schuenke