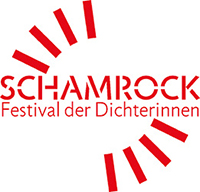 Internationale Poetry-Biennale - Filmfestival - Salon - Netzwerk
Freitag, 4. November, 18 Uhr
---
Vaiva Grainytė
(Litauen / Lithuania)
Vaiva Grainytė (*1984, Litauen) ist Schriftstellerin, Dichterin und Dramatikerin, ihre textbasierte Praxis wechselt zwischen Genres, interdisziplinären Werken und Publikationen. Ihr Essayband Beijing Diaries, 2012 und der Gedichtband Gorilla Archives, 2019 wurden in Litauen zum Buch des Jahres nominiert.
Librettist international gefeierter zeitgenössischer Opern wie der Opernperformance Sun and Sea (ausgezeicnet mit dem Goldenen Löwen der Biennale Venedig 2019). Empfänger des Litauischen Nationalpreises für Kultur und Kunst (2020). Ihre Arbeit wurde in mehr als zehn Sprachen übersetzt.
Vaiva Grainytė (born 1984, Lithuania) is a writer, poet, and playwright, her text-based practice shifts between genres, interdisciplinary works and publications. Her book of essays Beijing Diaries, 2012 and the poetry collection Gorilla Archives, 2019 were nominated for Book of the Year in Lithuania.
Librettist of internationally acclaimed contemporary operas like the opera-performance Sun and Sea (Golden Lion at Venice Biennial 2019). Recipient of the Lithuanian National Prize for Culture and Art (2020). Her work has been translated into more than ten languages.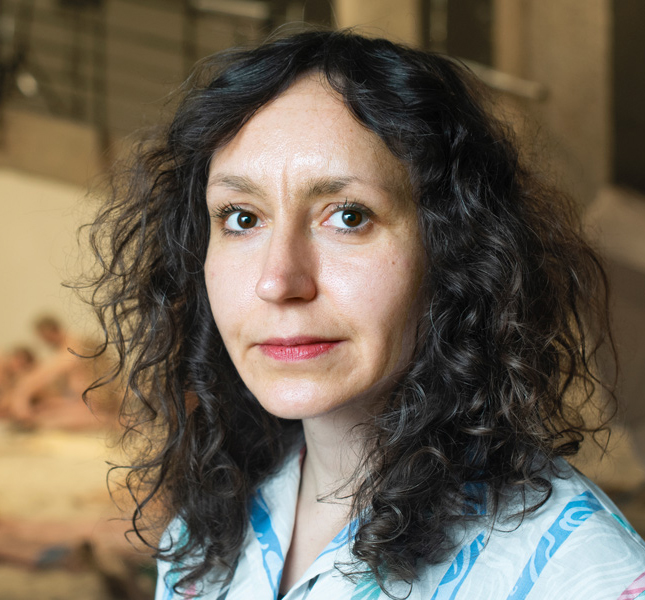 Paskutinė diena
Aure, kaštoninis getas
su pilvakalbėmis ožkomis:
jų kanopos virs omletu
paskutinę pasaulio dieną
planetos pabaigs savo darbą
ir į juodus rankinukus nuleidusios lūpdažius pabučiuos savo sukimosi ašį.
Der letzte Tag
Sieh da, ein Kastanien-Ghetto
mit bauchredenden Ziegen:
ihre Hufe werden als Omelette
den letzten Tag der Welt kochen
die Planeten werden ihre Arbeit einstellen
und die in schwarze Handtaschen abgelegten Lippenstifte
werden ihre eigene rotierende Achse küssen.
Pasirinkimas
Tarkim, yra septynios tulpės. Kaip iš jų išrinkti baroną?
Naudotum skaičiuotės metodą
ar rinktum pagal pumpuro stotą?
Temperatūrą tikrintum žiedo,
ar pagal mikrobų tankį
kilmę apskaičiuotum?
Aš, asmeniškai, tituluočiau dėl jėgos augalo:
ar išlaikytų stiebas gorilą.
Die Wahl
Angenommen da sind sieben Tulpen.
Wie soll man aus ihnen einen Baron wählen?
Soll man eine Abzähl-Methode benutzen
oder ihn nach dem Wuchs der Knospe wählen?
Soll man die Temperatur des Rings messen
oder nach der Mikrobendichte
die Herkunft bestimmen?
Ich, z. B., würde sie nach der Stärke der Pflanze benennen:
Würde der Stängel einen Gorilla aushalten?
translated from Lithunian into German by Cornelius Hell
Selection
Let's say, there are seven tulips.
How would you pick a lordly Count from them?
Would you use the counting technique
or would you choose by bud's physique?
Would you take the blossom's temperature,
or calculate provenance by
microbial density?
I, personally, would give the title out by
floral force:
whether the stem can bear, e.g., a gorilla perforce.
Vaiva Grainytė, translated from Lithunian into English by Rimas Užgiris