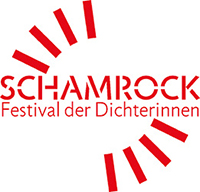 Internationale Poetry-Biennale - Filmfestival - Salon - Netzwerk
Christine Yohannes
(Addis Abeba/Nairobi)
Freitag, 23. Oktober, 18 Uhr
live-streaming - Addis Abeba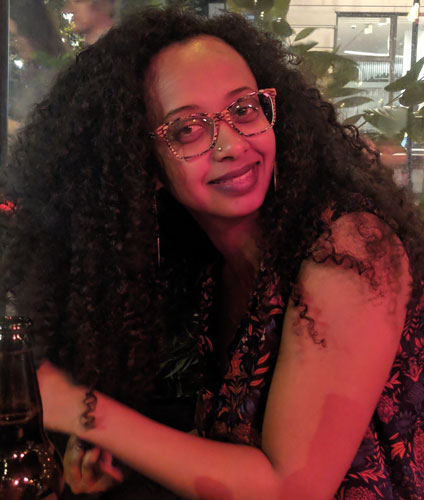 Die Dichterin, Schriftstellerin, Journalistin und Übersetzerin Christine Yohannes lebt in Addis Abeba, Äthiopien. Sie leitet Lyrik-Workshops in Schulen und ist Gründerin der monatlichen "Poetische Samstage", an dem jeder teilnehmen kann. Ihre Gedichtsammlung Missing Words erschien 2014.
Yohannes spricht fließend Amharisch, Englisch, Französisch und Italienisch und hat in Äthiopien, Frankreich, Togo und den Vereinigten Staaten gelebt. Derzeit pendelt sie zwischen Addis Abeba und Nairobi.
Sie arbeitet als Journalistin für BBC Amharic in Nairobi, Kenia.
Christine Yohannes, poet, writer, translator, lives in Addis Ababa, Ethiopia. She conducts poetry workshops in schools and is the founder of the monthly Poetic Saturdays gathering, where everyone can express themselves through art. Her poetry collection Missing Words appeared in 2014.
Fluent in Amharic, English, French, and Italian, Yohannes has lived in Ethiopia, France, Togo and the United States and is currently commuting between Addis Abeba and Nairobi.
She works as a journalist for BBC Amharic in Nairobi, Kenya.
Peace
As I was sitting with a pen between my fingers & racing thoughts
As I was getting ready to write down this world's many plots
It occurred to me that some lived free from disturbance
When others don't even come close to such an abundance
In places where calm, quiet & tranquility
Can only rhyme with futility, rarity & vitality
Where freedom from violence is only so extreme
That even the thought of it makes it seem a dream
Where Bombs going off at everyday's 9 o'clocks
Have become like the explosion of Disneylands Fireworks
Lands where negotiations aren't made to sell sheep or cattle
But there is no other option coz they must stop the battle
And from where I sit a dispute never involved a gun
Worst case scenario you'd throw a rock and run
But they're talking about negotiated peace through signatures of treaties
As if we didn't have a piece of peace inside, it's an insult to all types of deities
Some have bottled up anger in their lust for power & created its release
And they're the same ones meeting to talk about restoring the peace
Ironic though, as if it could be stored and locked up somewhere
It is being thieved, stolen and robbed from everywhere
But a portion of it still lies within each of our hearts
So don't tell me we want to fold our arms & not do our parts
That none of us want to tear war apart and piece peace together?
Because we owe it to the ones laying in pieces & scattered all over
Serenity now! If you've got ears that listen here is a piece of my mind
They say no peace for the weary but tell me who doesn't deserve a piece of mind
I am sure you have your whole thoughts & you might want to share a piece
But do so now or forever hold your peace !
Dear Africa
Dear Africa,
I am addressing you this letter because I am worried
Your children are dying and your resources are slowly being emptied
You are still young and beautiful but you're being wrinkled in distress You bear the King of the Jungle yet you are standing defenseless
Against the corruption in your belly eating you up like mices
You are standing whole but everybody wants a slice
Dear Africa,
I address to you this letter out of concern
Things are running out of hand due to things I can't discern
You exude love compassion & happiness so for me you are rich
Rich above material riches even when laid in a ditch
You have fallen & they've tripped you, held your chin up & they've kicked you
Which is why I wonder if anyone really wants to help you
Dear Africa,
I have addressed this letter to you because I care
No one should lay a finger on you let them try if they dare
All bloodshed will not stay shed it will one day revive
Your tears will soon be dry & your offspring's will survive
You shall soon hear them laughing & holding each other's hands
And see Rivers of peace abundantly over flowing in your lands
Dear Africa,
I wrote this letter out of love for you
You & your people are what I know to be true
I am your child Mama I do not wish to let you down You are my land Mama I will do all to reverse your frown
Dear Africa my blood flows within you instead of your oil
And I would trade mine for the blessings from your soil