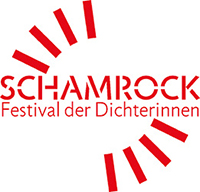 Internationale Poetry-Biennale - Filmfestival - Salon - Netzwerk
Kokob Tesfaldet - ኮኾብ ተስፋልደት
(Eritrea/Schweden)
Freitag, 23. Oktober, 18.30 Uhr
live-streaming talk / video -
Sundsvall, Schweden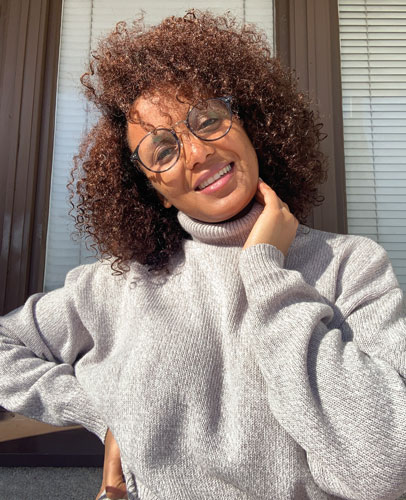 Kokob Tesfaldet, *1997 in Eritrea, lebt derzeit in Schweden.
Eritrea ist mit einer Handvoll Menschen gesegnet, die zu verschiedenen Anlässen spontan Gedichte verfassen können (genannt Masse, Awlo und Melqes). Als sie aufwuchs, hörte sie diese verschiedenen traditionellen Formen der mündlichen Poesie von lokalen Dichtern, und las Lyrik in Zeitungen. Nachdem sie sich der Chorgruppe einer örtlichen Kirche anschloss, begann sie für den Chor Gesangsgedichte zu schreiben.
2016 wanderte sie nach Schweden aus. Das Leben in der Diaspora ist in vielerlei Hinsicht ein Grund für sie zu schreiben. In den letzten drei Jahren hat sie an verschiedenen Kunstprojekten gearbeitet, an zwei Filmen teilgenommen, als Schauspielerin, oder Regisseurin und Produzentin. In verschiedenen Medien teilt sie in Interviews ihre Erfahrungen.
*1997 in Eritrea, currently lives in Sweden.
Eritrea is blessed with a handful of people who would make instant poems (such as Masse, Awlo and Melqes) for different occasions. Growing up she listened to these various traditional oral poetry forms narrated by local poets and read some written ones in published newspapers. By joining the choir group in a local church, she began writing hymnal poems for them.
2016 she immigrated to Sweden. Life in the diaspora is in many ways a reason for her to write. In the past three years, she has been actively working on different art projects, partook in two films, as actress, or director and producer. She also appears in various media outlets for interviews to share her experiences.
ንተሓዋወስ'ሞ
ንተሓዋወስ'ሞ ከም ማይን ጸባን
ግን ካብ ክልቲኡ ሓዲኡ ንምዃን
ኣብ ዘየለ ምርጫ
ንጸባ ካብ ኮነ እቲ ብልጫ
መን ማይ መን ይኹን ጸባ፧
"ማይ'ዶ ጸባ
ማይ'ዶ ክኸውን ጸባ፧
"ማይ ሕብሩ ኣጥፊኡ
ኣብ ጸባ ተሓቢኡ
ጸባ ሕብሩ ኣሚኑ
ህላወ ማይ ሽታ ማይ ገይሩ
ስሙ ኣመስኪሩ
ምኽንያት ብዝሕነቱ ግን ማይ ነይሩ
"ማይ'ዶ ጸባ
ማይ'ዶ ትኸውን ጸባ፧"
እቲ ምትሕውዋስ 'ተኾይኑ ንሓድነት
እቲ ካልእ ምዃን ኣጥፊእካ መንነት
ኣነ ጸባ ክኸውን
ንስኻ ማይ'ዶ ትብል፧
Let us Blend
Let us blend like water and milk.
Where there is no choice
To be neither of each
And milk would take the niche,
Which of us should be water or milk?
"Water or milk is the question,
Should I be water or milk?"
Water, losing its colour,
In milk it hid.
Milk, trusting its hue,
Stamping out water's existence
Flaunted its repute;
Yet, to water it owed its plenitude.
"Water or milk is the question,
Should you be water or milk?"
If blending is for oneness
To be the other ceding the self,
Milk will I be
Water, would you be?
Übersetzungen/translations Tedros Abraham
ጸለል ጸምበለል
እቲ ውሑድ ዘይቲ
ምስ ኣትረፎ ነቲ ማይ ኣብ ታሕቲ
ጸለለል ምስ በለ...፣
ብሓይሉን ብዓቕሙን ምስ ተጸለለ!
ምውሓዱ ገዲፉ ሓይሉ ምስ ኣመነ
ከምቲ ንሱ ጸምበለል ክትብሊ
ዝብሉኺ ዘይኮነስ ውሽጥኺ ምስ ትኣምኒ
ሽዑ ኮኾብ- ኮኾበይ ትኾኒ
ኣብ ሰብ ዘየርክቦ ሰማይኪ ትነብሪ
Floating On Top
The drop of oil,
So dainty, so little,
So much water, all below it,
The little oil saw this,
And went mad with power!
So little, but so powerful,
On top of all that water!
But you, my star
don't believe what they tell you,
Forget the water and the oil,
Listen to yourself,
When you learn to see the power
to float, that you have inside of you,
You will float where the water won't ever reach,
And you won't need any water to float
Übersetzungen/translations Zecharias Gerima)
መን ኮን'ዩ ክቐብሮ፧
እቲ ርህሩህ ቀታሊ
ኣልማማ መንጣሊ
ባዕሉ 'ውን ቀባሪ።
መን ክቐብሮ'ዩ ምስ ኣኽተመት ዕምሪ፧
ሓመዱ ዝደፍን ሓደ ዘይምግዳፉ
ንቡር ክስእን'ዩ ንበይኑ ተሪፉ!
Who will bury you?
Who will bury you,
charitable killer,
indiscriminate murderer,
mortician and undertaker,
who will bury you
when it is your time to die?
How will your death be complete
when you haven't left anyone
who can bury you?
Übersetzungen/translations Zecharias Gerima)