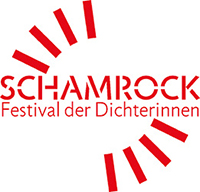 Internationale Poetry-Biennale - Filmfestival - Salon - Netzwerk
Samstag, 24. Oktober, 18 Uhr
live - whiteBOX München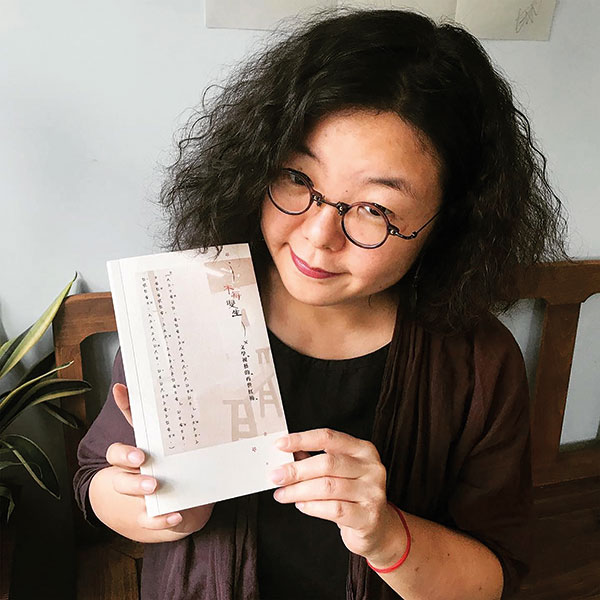 Tang Siu Wa, Lyrikerin und Essayistin aus Hongkong, ist Autorin von zwei Gedichtbänden, A Bottle Unmoved und The Opposite of Sounds, der Prosa A Motley of Banalities und Just Like Nothing Happens sowie einer Sammlung von Interviews, in denen nach Anweisungen des Volkes gefragt wird. Sie ist außerdem Herausgeberin der Sammlungen Wait and See: Gesammelte Werke von sechs neuen Schriftstellern aus Hongkong, The Tomb of Film und The Same Darkness Befalls Dawn: Poesie vom 4. Juni in Hongkong.
Darüber hinaus ist Tang Siu-wa auch für ihre Arbeit als Gründungsredakteurin des Literaturmagazins Fleurs des lettres und als Mitbegründerin des House of Hong Kong Literature bekannt. Die Literaturorganisatorin und Menschenrechtsaktivistin unterrichtet kreatives Schreiben an verschiedenen Institutionen in Hongkong und bringt Kolumnen und Kritik in eine Vielzahl lokaler Medien ein.
Tang Siu Wa, poet, essayist, Hongkong, is the author of two poetry collections, A Bottle Unmoved and The Opposite of Sounds, the prose works A Motley of Banalities and Just Like Nothing Happens, and a collection of interviews Asking Directions from the People. She is also the editor of the collections Wait and See: Collected Works of Six New Hong Kong Writers, The Tomb of Film, and The Same Darkness Befalls Dawn: Hong Kong June Fourth Poetry.
In addition, Tang Siu-wa is also known for her work as the founding editor of the literary magazine Fleurs des lettres and as a co-founder of the House of Hong Kong Literature. A literary organizer and human rights activist, she teaches creative writing at various Hong Kong institutions, and contributes columns and criticism to a variety of local media.
詩三首
鄧小樺
以為及後
總以為,讓他們看到,就可以
我們苦苦抄寫郵寄的新聞
喃喃囈語詩句和自白
它們已經像雲鋪滿天空
蔽隱的星辰,鬼魂面容肅穆
默寫過這麼多血泊
背誦坦克的路徑
連廣場上的舞蹈都已經一再排練
甚至像死者一樣舉辦了婚禮
艾草記憶痛楚,玫瑰的奉獻那麼脆弱
總以為,讓他們看到,就可以
一顆眼球在乾燥的地面滾動
它落單,無有意義,空餘記憶。
「季節變得那麼詭異,人們的目光不再濕潤。
折射的遲疑
刺傷了自己和別人」
無辜而無助
的塵埃呵,改變不了
地形。莫不是,沙漠
必有的沙塵暴
席捲這躁鬱的城
太容易迷了眼睛
意識型態,就是風暴的意思
見證,成為懸空的傷口
表態也就是欺騙的扁舟
把他人燭光的溫熱
從我身邊奪走
把自己陶塑的玻璃瓶
在我手中砸碎
一個罪名的紙牌
封閉微小的客廳
把敵人剪貼到我們群中
同志便浮如雲霧
每年我們準備證詞和紙張
書寫的人則在魔笛聲中
成群沒入土坑
削好的鉛筆尖銳無用
於是一下把那孤獨的眼球戳刺舉起
調笑它只是一顆街頭的廉價魚蛋
在語言的沙河中,再一次失去語言
被簇新的沉默斫傷自身
青年的叢林瘋狂生長
這不是我們所能洞悉
或者迴避
的
Assumption
--nd
--fterward

We always thought showing them would be enough
Painstakingly transcribed the mail-in news
chanted sotto voce lines of poetry and soliloquies
that spread like clouds over the sky
obscuring the stars phantasms with grave faces
We silently wrote these puddles of blood
recited tank routes
rehearsed the dance numbers to be performed in the square
even arrayed a wedding of the dead
Wormwood's memory is bitter, the rose's offering so fragile
We always thought showing them would be enough

An eyeball rolls over the baked earth
alone, meaningless, empty memory.
"The seasons shift so strangely, people's gazes are no longer wet.
Refracted hesitation
stabs the self, and others."
O innocent, helpless
dust cannot alter
topography. Could it be sandstorms,
that permanent desert feature,
have enveloped this stifled city
It is too easy to lose focus
Ideology is another word for hurricane

Witness becomes a wound hanging in air
Expression the raft of deceit
Steal from my side the heat
of others' candlelight
Smash the hand-blown glass bottle
in my hand
The cards of accusation
seal a tiny living room
cut-and-paste enemies into our group
Comrades float like fog
Every year we ready paper and our statement
its transcribers slip in droves into a pit
beneath the screaming of demonic flutes
Sharpened pencils are pointed and pointless
One skewers the solitary eyeball and holds it high
calling it a discount fishball from the vendor's cart

Lose language again in language's sandy current
get hacked to pieces by a brand-new silence
The corpse of youth is growing fervently
this is not something we can penetrate
or avoid
anymore


指甲

露宿是真實的
營帳同樣被毀壞了
他們的汗水流到我們身上
一樣年輕,一樣貧窮,一樣的污蔑
被否定的人總是一樣的
血流到地上

也許歌變了語言
也許樂器換了樣子
也許我們早一點回家
也許他們豎起的雕像比較巨大

他們讀過的書,倖存的人們不敢翻看
他們愛過的國家,失憶後強大得可恨
他們留在世上的靈魂,歷經貶值
我們想像中的子彈,二十六年前洞穿了他們的胸膛

我們傾向說自己是初生的
我們的牙齒潔白,有著狹隘而熱烈的愛
我們躺過的瀝青馬路還是一樣的粗硬
他們抽過的煙,默默繚繞我們迷茫的眼

輾過他們的坦克,駛入我們的巿街
曾經轉播他們的電視,每餐煮給我們完整的謊言
我們的肉身開成黃花風鈴木,也如他們高舉
他們哀求過的警察,擊傷了我們的頭顱

他們說,他們也知道歌的幻滅
知道理性所受的嘲笑
知道靜坐的技術不過一種拘謹的語言
知道失敗者的恨,火熖虛無

我們說我們不再點蠟燭了
我們說想像的愛情也許可被想像毀滅
我們青色的沮喪,停滯如失群的羊
他們說不要相信離開在字典裡的定義
他們說喜歡我們的公園,真實的樹
他們談及一種好逃逸的動物:「信念。」
他們用銀色的指甲,撫摸我們破爛的傘 
Fingernails
Sleeping outside is a reality
The tents were likewise broken
Their sweat runs down our bodies
Just as young, as poor, as filthy
Negated people are all alike
Blood streams onto the ground
Maybe the song changed language 
Maybe the instruments look different
Maybe we should have gone home sooner
Maybe the statutes they raised are even bigger
The books they read the survivors don't dare open
The country they loved found repugnant strength in amnesia
The souls they left here have been depreciated
The bullets we imagine perforated their chests twenty-six years ago
We prefer to call ourselves newborns
We have white teeth and a narrow but fiery love
The pavement we lay on is just as nobbled and hard
Smoke from their cigarettes shades our confused eyes
The tanks that ground them roll into our neighborhoods
The TV that broadcasted them cooks us fresh lies for every meal 
Our bodies blossom with gold Araguaney flowers like their achievements
The police they pleaded with crack our skulls 
They say they know how songs die
know how reason has been ridiculed
They know the skill to sit in silence is a self-restrained language 
know the hate of the defeated and the hypocrisy of fire
We say we won't light any more candles
We say our imagined love might be destroyed by imagination
Our black disappointment pauses like a lost sheep
They say don't believe the dictionary's definition of "depart"
They say they like our parks, with those real trees
They mention a flighty sort of animal called "conviction."
They touch our tattered umbrellas with silver fingernails 
translated from the Chinese by Canaan Morse