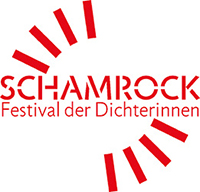 Internationale Poetry-Biennale - Filmfestival - Salon - Netzwerk
Donnerstag 22.10 und Freitag 23.10
---
Workshop Anja Utler:
Nature Table oder "Ökologie, tischfertig"?
(Titel geändert)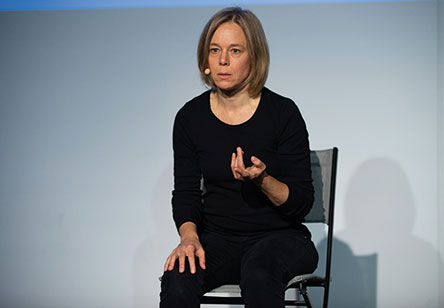 Was bemerken wir eigentlich an den "natürlichen Dingen" in unserer Umgebung? Würde Respekt vor den anderen auch bedeuten, die Regionen des Bemerkenswerten zu weiten? Und was fängt man dann an damit?
Kann die Sprache überhaupt Platz machen für Nicht-Sprachliches, kann sie Begegnungszonen für nicht-menschliche Gegenüber erzeugen?
Der Workshop nähert sich diesen Fragen über ein scheinbar einfaches Mittel: die Beschreibung. Unser Ausgangspunkt ist die Praxis des "nature table", auf dem im englischsprachigen Raum aufgelesene Dinge von "draußen" in der eigenen Umgebung zur Betrachtung ausgelegt wurden.
Wir werden einen solchen "nature table" bauen, mit den Dingen, die Ihr mitbringt und mit denen Ihr euch befassen wollt, erweitert um Eure sprachlichen Antworten, Zärtlichkeiten, Anwürfe – oder Euer sprachliches Zurückzucken. Denn Raum für Schreck bietet ein "nature table" allemal, immerhin teilt das, was sich dekorativ auf einem Tisch ausbreiten lässt, meist eine Eigenschaft:
es lebt nicht mehr.




whiteBOX München
Donnerstag 22.10. | 15 - 17.30 Uhr
Freitag 23.10. | 10 - 12.30 Uhr
Anmeldung: ⇒ salon(at)schamrock.org
Teilnahmegebühr €50
Workshop Anja Utler: Appealingly approachable - Or Ecology, ready-to-serve?
What do we actually notice about the "natural things" in our environment? Would respect for the other also mean expanding the regions of the remarkable? And what do you do with it then?
Can language make room for the non-linguistic at all, can it create meeting areas for non-human counterparts?
The workshop approaches these questions through a seemingly simple means: description. Our starting point is the practice of the "nature table", on which things picked up "outside" are laid out in one's own environment for contemplation.
We will build such a "nature table" with things that you bring with you and with which you want to deal with, expanded to include your spoken answers, tenderness, reproaches - or your linguistic flinching. Because a "nature table" always offers space for fright, after all, what can be decoratively spread out on a table usually shares one characteristic:
it is no longer alive.
Samstag 24.10 und Sonntag 25.10
---
Workshop Swantje Lichtenstein:
Silencing & Sexing. Performative Writing.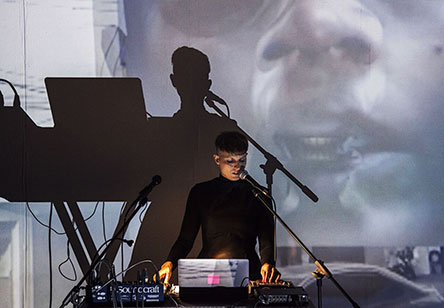 Wer spricht? Wer nicht? In welcher Sprache? Wenn die Sprache bewegt, bewegt sie sich zwischen Menschen. Im Körper. Im Raum. Wenn sie sich bewegt, will sie in eine andere Ecke, alles umstellen, umdrehen und anders herum sehen. Dann ergibt es ein neues Bild, von einem alten Film, mit vertrackten Tracks, verdrehten Füßen und süßen Sounds. Wenn die Sprache das aushält und gestaltet, können die sprachlichen Biegungen die Kontakte und Körper, die Flächen und Flechten, die Bindungen und Bündelungen aufschreiben, aufsagen, aussprechen, herausbrüllen oder in andersartige Schreibbewegungen um- und übersetzen.
Der Workshop versucht Worte in Bewegung zu bringen und in einer Art Gestaltwandlungsprozess von Sprache und Poesie, uns alle zum Sprechen zu bringen, zur Rede, zur aufgezeichneten Rede, zur neuformulierten Worten, die dringend nötig sind, um intersektionale, divese, machtkritische Sachverhalte überhaupt an- und besprechen zu können, v.a. und insbesondere poetisch. Es geht nicht nur um geschlechter- und diskriminierungs-sensibles Dichten, auch um die Integration von Worten. Dazu werden wohl Verbindungen, Kontakte, Bindungen, Remixes, Sprachsamples benötigt werden, um Sprache neu zu finden und poetisch zu nutzen.
Alle Sprachen sind willkommen. Wir brauchen das. Wirklich. Alles ist ja wahr.
whiteBOX München
24. & 25.10. | 10 - 12.30 Uhr
25.10. | 13 Uhr Workshop Präsentation
Anmeldung: ⇒ salon(at)schamrock.org
Teilnahmegebühr €50
Workshop Swantje Lichtenstein: Silencing & Sexing. Performative writing.
Who's speaking? Who's not? In what language? When language moves, it moves between people. In the body. In the room. When it moves, it wants to go to another corner, rearrange everything, turn around and see the other way around. Then the result is a new image, from an old film, with tricky tracks, twisted feet and sweet sounds. If the language can withstand and shape this, the linguistic bends can write down, recite, pronounce, shout out the contacts and bodies, the surfaces and braids, the bonds and bundles, or translate them into other types of writing movements.
The workshop tries to get words in motion and, in a kind of shaping process of language and poetry, to get us all to speak, to talk, to recorded speech, to reformulated words that are urgently needed to be able to address intersectional, divese, power-critical issues at all - especially in poetic ways. It's not just about gender and discrimination-sensitive poetry, but also about the integration of words. This will probably require connections, contacts, ties, remixes and language samples in order to rediscover language and use it poetically.
All languages ​​are welcome. We need this. Really. Everything is true.