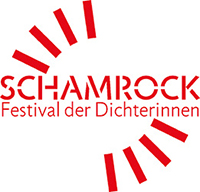 Internationale Poetry-Biennale - Filmfestival - Salon - Netzwerk
Maria Cabrera
(Katalonien)
Samstag, 24. Oktober, 14.30 Uhr
live-streaming talk / video - Barcelona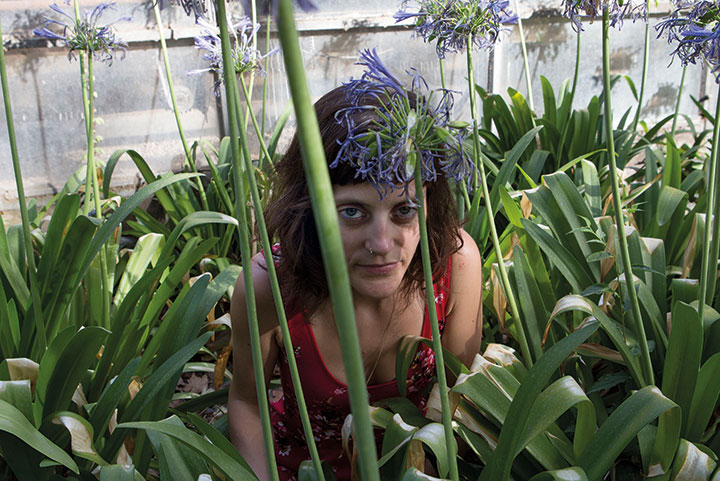 Maria Cabrera Callís, *1983 in Girona, unterrichtet Katalanische Linguistik an der Universität von Barcelona und arbeitet als Korrektorin für viele Verlage.
Als Dichterin hat sie drei Bücher veröffentlicht: Jonàs (Jonah), der 2004 den Amadeu-Oller-Preis für junge unveröffentlichte Autoren erhielt, La matinada clara (2010) und La ciutat cansada (Müde Stadt, 2017), für die sie die renommierteste katalanische Lyrik-Auszeichnung bekam, den Carles Riba-Preis.
Maria Cabrera Callís, *1983 in Girona, teaches Catalan linguistics at the University of Barcelona and works as a proofreader for many publishers.
As a poet she has published three books: Jonàs (Jonah), who won the 2004 Amadeu Oller Prize for Young Unpublished Authors, La matinada clara (2010) and La ciutat cansada (Tired City, 2017), for which she is the most prestigious Catalan Got Poetry Award, the Carles Riba Prize.
venies cap a mi...
i tu venies cap a mi amb una mirada peninsular
i els llagrimals molt nobles,
amb una testa clàssica
i l'orgull dels titans a les venes,

amb les guerres púniques encara palpitants,
amb l'atzagaiada de mil batalles perdudes a les espatlles,
bon cop de salze enfilant la carena,
i amb la mà dreta i la mà esquerra enamorades, respectivament,
de les llegendes homèriques i dels trens
que em creuen continents per l'esquena,

amb una butxaca plena de misteris d'estany i promeses de nits de silici,
amb un pou fred de calç amb tota la droga
que ens ha lligat tant de temps al port d'aquesta ciutat grega,
amb les pomes fermentades al foc lent de l'amor,
amb l'amor escaldat al foc brusc de la set,
amb els ullets astuts de les sargantanes,
amb la son profunda de les províncies d'espanya,
amb set cartes de nan oníric a la màniga
i un enginy multicolor per fabular-me les planetes.

per a mi, només per a mi venies,
i rere teu el vespre s'estenia pels països com una ombra estranya.
du kamst auf mich zu …
und du kamst auf mich zu mit einem halbinselblick
und sehr edlen tränensäcken
mit einem klassischen haupt
und dem stolz der titanen in den adern,

mit den punischen kriegen, die noch zuckten,
mit dem stich von tausend verlorenen schlachten auf den schultern,
ordentlicher weidenschlag durch die bergkette,
und mit der rechten und der linken hand, jeweils verliebt
in die homerischen legenden und die züge,
die kontinente durchqueren auf meinem rücken,

mit einer hosentasche voller zinngeheimnisse und versprechen von siliziumnächten,
mit einem erkalteten Kalkofen mit dem ganzen rauschgift,
das uns so lange zeit an diese griechische stadt gebunden hat,
mit den äpfeln, die auf der kleinen flamme der liebe gegoren sind,
mit der liebe, die sich am plötzlichen feuer des durstes verbrüht hat,
mit den klugen augen der eidechsen,
mit der tiefen müdigkeit der provinzen spaniens,
mit sieben traumzwergkarten im ärmel
und einer vielfarbigen maschine, um mir die vorsehungen zusammenzufabulieren.

für mich, nur für mich kamst du,
und hinter dir breitete sich der abend über den ländern aus wie ein fremder schatten.
Aus dem Katalanischen von Àxel Sanjosé
You Came Toward Me...
And you came toward me with a peninsular gaze
the noblest of tear ducts,
a classic pate
and the pride of titans in your veins,

with the punic wars still palpitating,
and the folly of a thousand lost battles on your shoulders,
swift swipe of the willow as you climb the mountain crest,
and your right hand and your left hand in love, respectively,
with the legends of Homer
and the trains that cross continents down my back,

with a pocket full of tin mysteries and promises of silicate nights,
and a cold lime well holding all the drugs
that have kept us tied so long to the port of this Greek city,
with apples fermented over the slow simmer of love,
with love scalded in the brusque fire of thirst,
with astute little lizard eyes, with the deep sleep of the provinces of Spain,
with the dream dwarf's seven cards up your sleeve
and a multicolored spool to spin the yarn of the planets.

For me, just for me, you came,
and behind you the evening stretched across countries like a strange shadow.
Translated by Mary Ann Newman
Übersetzungen/translations German: Àxel Sanjosé
Übersetzungen/translations English: Mary Ann Newman
SALM I PARÀBOLA DE LA MEMÒRIA PRÒDIGA
pare meu que ja no ets al poble,
pare meu que potser algun dia jo distretament estimava,
pare meu que te'n vas anar pel carrer sense ganes,
pare meu que potser algun dia molt discret m'estimaves,
per la sang que ens corria tan brava per les venes,
per les faccions de la teva cara que se m'esborren,
com el crit que ofega el meu pit,
pare meu!,
per la cicatriu que et partia sencera el ventre,
pare meu!,
pels tels secrets de la ceba als dits de la mare,
per les tardes tan pàl·lides a la cuina de casa,
pare meu!,
per les veus tan confuses del vespre,
pels crits i pels plors i les terrasses en ràtzia,
pare meu!,
per l'olor de gasoil de la teva roba en tornant de la feina, pare meu,
pels somnis que devien ser teus escolant-se per la pica, pare meu,
pels germans meus escolant-se per la pica,
oh pare meu!,
que retrobi la memòria, la memòria del pare i del fill,
la memòria, la gata vella,
la memòria, oh pare meu!,
el fil que em lliga als teus noms, a les teves mans, al teu crani rotund,
al teu riure que no m'agradava,
al teu ventre partit per la cicatriu del destí,
pare meu!,
que no hagi de cremar mai més la meva memòria, pare meu,
i que no me l'hagi de trobar d'improvís mai més,
disfressada de dona escabellada en gavardina i plors
en una cantonada ventosa de manhattan
quan jo només volia anar a collir fonoll passat el pont dels vermells,
oh pare meu!
pare meu, que trobi tota la memòria, pare meu!,
que trobi intactes les meves condemnes de nena de set anys,
que trobi intactes el fonoll i els gallarets vermells
—gall, gallina o poll, pare meu?—,
que trobi intactes la teva història i la meva, juntes, volent-se, pare meu,
com mai no van poder ser,
com mai no podran ser, ara,
oh pare meu,
pare meu que ja no ets al poble.
Psalm und Parabel der verlorenen Erinnerung
vater mein, der du nicht mehr im dorf bist,
vater mein, den ich an manchem tag vielleicht unaufmerksam liebte,
vater mein, der du lustlos auf der straße weggingst,
vater mein, der du mich an manchem unauffälligen tag vielleicht liebtest,
wegen des bluts, das uns so wild durch die adern floss,
wegen deiner gesichtszüge, die mir verschwimmt
wie der schrei, der meine brust erstickt,
vater mein!,
wegender narbe, die deinen bauch ganz teilte,
vater mein!,
wegen des geheimen zwiebelgewebes an den fingern der mutter,
wegen der so blassen nachmittage bei uns in der küche,
vater mein!,
wegen der so verworrenen stimmen des abends,
wegen der schreie und des weinens und der terrassen unter razzia,
vater mein!,
wegen des dieselgeruchs deiner kleidung, wenn du von der arbeit zurückkehrtest, vater mein,
wegen der träume, die wohl deine waren und im ausguss verschwanden,
wegen meiner geschwister, die im ausguss verschwanden,
oh vater mein,
möge ich die erinnerung wiederfinden, die erinnerung des vaters und des sohnes,
die erinnerung, die alte katze,
die erinnerung, oh vater mein!,
den faden, der mich an deine namen bindet, an deine hände, an deinen runden schädel,
an dein lachen, das mir nicht gefiel,
an deinen bauch, geteilt durch die narbe des schicksals,
vater mein!,
möge ich nie wieder meine erinnerung verbrennen müssen, vater mein,
und möge ich ihr nie wieder unvorbereitet begegnen,
verkleidet als ungekämmte frau in regenmantel und tränen
an einer windigen straßenecke manhattans,
als ich nur fenchel pflücken wollte hinter der brücke der roten,
oh vater mein!
vater mein, möge ich die ganze erinnerung finden, vater mein!,
möge ich all meine verurteilungen als siebenjähriges mädchen unangetastet finden,
möge ich den fenchel und die hahnroten mohnblumen unangetastet finden
– hahn, henne, kücken, was wirst du pflücken, vater mein? –
möge ich deine geschichte und meine unangetastet finden, zusammen, sich mögend, vater mein,
wie sie nie haben sein können,
wie sie nie werden sein können, jetzt,
oh vater mein,
vater mein, der du nicht mehr im dorf bist.
Psalm and Parable of the Prodigal Memory
My father, who art no longer in town,
my father, whom I may once have loved somehow,
my father, who walked off listlessly down the street,
my father, who may once have sort of vaguely loved me,
for the blood that ran so wildly through our veins,
for the features of your face that are fading to me,
like the cry that weighs on my breast,
my father!,
for the scar that cut across your whole belly,
my father!,
for the secret membranes of onion on my mother's fingers,
for the pallid afternoons in the kitchen,
my father!,
for the baffling night voices,
for the shouting and crying and terrace battles,
father mine!
for the smell of gas oil on your clothes when you came home from work, my father,
for the dreams you must have had trickling down the drain, my father,
for my siblings trickling down the drain,
oh my father!,
may I retrieve the memory, the memory of father and child,
memory, that wise old cat,
memory, oh my father!,
the thread that ties me to your names, to your hands, to your emphatic skull,
to the way you laughed, which I didn't like,
to your belly cleaved by the scar of destiny,
my father!,
may I never have to rifle through my memory again, my father,
nor run into it unexpectedly, ever again,
disguised as a disheveled lady in a raincoat and sobs
on a windy Manhattan corner
when all I wanted was to go and pick fennel beyond the bridge of the Reds,
oh my father!

My father, may I retrieve the whole memory, my father!
may I find my seven-year-old girl's accusations,
may I find the fennel and the red poppies intact,
—"Red, pink or white? Rooster, chicken, or chick?," my father,
may I find your story and mine intact, in tune, in love, my father,
as they never could be before,
as they never will be any more,
oh my father,
my father, who art no longer in town.

Übersetzungen/translations German: Àxel Sanjosé
Übersetzungen/translations English: Mary Ann Newman