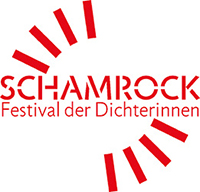 International Poetry-Biennial - Filmfestival - Salon - Network
___Festival 2018________Europe_Inside_/_Outside________Vienna 24_10 | Munich 26-28_10
---
Sunday, 18.30


Czech Republic, book launches: Zuzana Lazarová, Marie Šťastná. Presentation Anja Utler, translation Julia Miesenböck

Czech art, culture and literature is in motion. Hardly noticed by the European scene, many small and sometimes larger independent initiatives have originated over the past years, finding their own ways apart from what seems to be the populist mainstream.

They regard themselves as a genuine part of Europe, and with a new self-confidence offer the European scene creative inputs: Places on the periphery, such as the Czech Republic out on the "Eastern margins of the European West" act as reservoirs from which fresh impetus can emerge, cited from the mission statement of our cooperation partner, the Czech Literary Centre.

Schamrock is proud to have to young representatives of new Czech poetry at our festival, including two book premieres, even before they will be presented at the Leipzig Book Fair in 2019, there the Czech Republic will be the Guest Country.

Zuzana Lazarová, *1986 in Liberec, is about to finish her study in photography at the Prague Academy of Film. She collaborated on the animations for the film Přežít svůj život (Surviving life, CZ/SK 2010) by Jan Švankmajer. Her poetry has been published in various magazines, like Tvar or A2, and in the surrealist revue Analogon. Her debut Železná košile - Das eiserne Hemd is published in Czech and German in autumn Herbst 2018 by Kētos, Vienna and will be presented at the festival for the first time. ⇒ poetry

Marie Šťastná, *1981 in Valašské Meziříčí, lives in Prague. Studied history of art and culture at the University of Ostrava. For her poetry book Krajina s Ofélií she received the Jiří-Orten-Pricr in 2014, awarded yearly to czech authors under 30. In 2010 she received the Dresdner Lyrikpreis. Her German poetry book Wenn das Wasser kocht is published by hochroth Leipzig as part of the new poetry series Edition OstroVers. At the Schamrock-Festival she will present this publications for the first time. ⇒ poetry

Presentation: Anja Utler (⇒ Festival reading), translation: Julia Miesenböck, panel discussion: Ondřej Cikán, translator and publisher.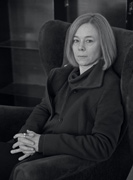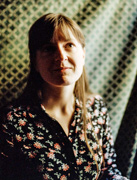 In cooperation with the Czech Literary Centre supported with means by the Mährischen Landesbibliothek.
Zuzana Lazarová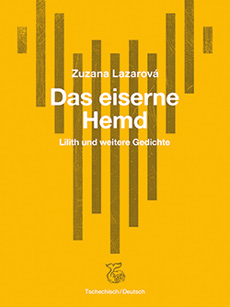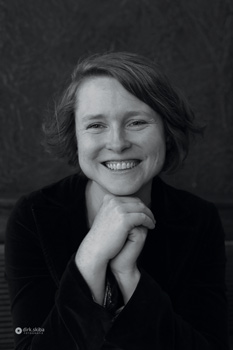 Marie Šťastná