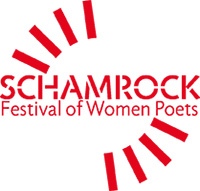 International Poetry-Biennial - Filmfestival - Salon - Network
What is Schamrock?
Schamrock defines itself as a forum establishing a network for women poets, ignoring limitations set by genres, generations and languages, promoting various forms of poetry by organizing salons, festivals and other activities.
All projects like readings, performances, panels, workshops and publications serve the general goal of connecting women writers, nurturing communication and providing possibilities for exchange between artists from different backgrounds. Poetry, the queen of literature, remains at the core of any of these endeavours.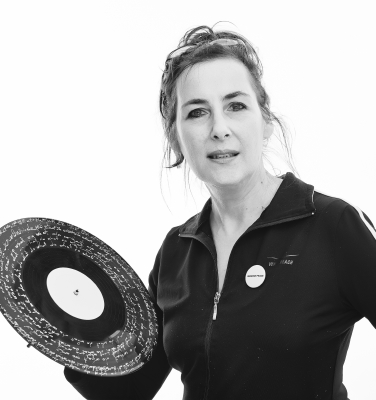 "Why Schamrock? Becaus of creative anger! Women writers are generally underrepresented in readings and festivals and have less possibilties to perform or publish. Poetry by women still is likely to be belittled as a minor form of literature. Thus women are prevented from co-developing norms and entering the canon of literature on an equal level.
This anger has great creative potential. We struggle with unjust social structures – together with our male partners. We connect women poets with each other as well as with their readers. We encourage women to work together, to find new ways, to cooperate and share.
Thus we are linking countries, art forms, generations, and through poetry try to analyse social patterns and make life maybe even a bit more just. Of course, if literature can actually change the world is up for debate, but if we don't try ...
'Stick to your anger!, Marlene Streeruwitz told me at the Festival 2012."
Augusta Laar
The networking of the past years has paid off in many international connections, encounters and cooperations, in 2016 Schamrock became part of the World Poetry Movement. We continue to weave that network, at our own festivals, at meetings of international poetry festival directors, and last but not least as artists.
Schamrock - History
The Schamrock-project was founded in 2009 in Munich. The Schamrock-Salon of Women Poets in Munich has always been more than merely a place for readings, but also a venue for discussions about the conditions under which women write poetry. With creative anger and poetic vigour we would like to encourage women poets to develop extraordinary ideas and new forms. During the first three decades of the 20th century, Munich was a center of a revolutionary cultural upheaval sparked by young female literati. The Salon understands itself as a continuation of this tradition.
The 1. Schamrock-Festival of Women Poets took place in Munich, Germany in October 2012. More then 45 women poets from Germany, Austria, Switzerland, Southern Tyrol, Finland and the USA joined for a big reading festival, crossing borders and embracing all generations. The audience was invited not only to meet well known authors - like Marlene Streeruwitz, Ilma Rakusa, Ruth Klüger, Swantje Lichtenstein, Dorothea Grünzweig, Martina Hefter, Lydia Daher and Tanja Dückers - but also to discover interesting new names. For three days the poetesses and their texts took the center stage.
"The Festival was a total success" the influential Süddeutsche Zeitung wrote. But it was mainly the positive reactions by artists and public alike that motivated us to continue the Festival as a Bienial to present and celebrate the great variety of lyrical, artistic and musical expressions of poetry with an international group of women poets. The 2. Schamrock-Festival 2014 presented the full spectrum of the current world of poertry including synergetic cooperations with other arts forms: talking opera, musical theatre, fine arts, lectures and a class at the Vienna Poetry School.
The festival started off with a day at the Literaturhaus Vienna, honoring Friederike Mayröcker, who celebrated her 90th birthday that year. In 2012 she had sent the 1. Schamrock-Festival a "Gruszbotschaft", a special greeting poem, donated the titel for our festival-anthology, and now it was her suggestion to extend the festival to Vienna, where she read new texts.
Among the many special events were the regional focuses and translation projects with turkish, finnish, irish and catalonian poets. Musical highlights were offered by the opera "3 flying minutes" byHelga Pogatschar with Nora Gomringer, performances by turkish rapper Ebru and Amon Düül 2-legend Renate Knaup-Krötenschwanz. We attended great appearances by mongolian artist Saynkho Namchylak, spoken word-legend Patti Trimble or japanese poet and Chamisso-Prize winner Yoko Tawada, and we were especially proud for the famous italian writer Dacia Maraini to present her poetry in Germany for the first time.
The 3. Festival 2016 presented about 50 poets and musicians from 17 countries: Argentina, Austria, Botswana, Bulgaria, China, Cyprus, Germany, India, Rumania, Switzerland, Slovenia, Thailand, and the USA. Our regional focuses were accompanied by translation projects, they featured poets from Turkey, Greece, Latvia and Indonesia. In cooperation with the "Lyrikwerkstatt Berlin/Haus für Poesie" and the Goethe Institute, the project "Poets Translating Poets – Versschmuggel mit Südasien." was part of the festival.The program was complemented by concerts and performances of poetry and sound, spoken word legend Lydia Lunch and sound artist Limpe Fuchs (ex-Anima) were among our special guests.
Finally, lectures, a workshop on music and poetry, a public discussion on translating not only feminist poetry, and a round table with festival-poets contributed to the networking and linking of poetry and readers.
Review Festivals ⇒ 2016, ⇒ 2014, ⇒ 2012, ⇒ Filmfestival, ⇒ Salon-Archive
schamrock


das gezirre
zieht zieht

das geflirre
ziert ziert

das gezische
fischt fischt

das geziehe
flieht flieht

das gezirpe
führt führt

das ni na ni na ni
was die scham rockt


(Augusta Laar)