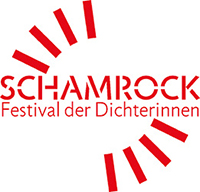 International Poetry-Biennial - Filmfestival - Salon - Network
___Festival 2018________Europe_Inside_/_Outside________Vienna 24_10 | Munich 26-28_10
Schamrock-Festival 2018 - Editorial
---
Nothing is said here in a roundabout way. (Margret Kreidl)
Hipster poetry readings, typewriters on sidewalks, Büchner-award, visual poetry in galleries: poetry in all kinds of forms seems to be hip like rarely before.
J.G. Hamann, contemporary of Herder, claims poetry to be older then speech itself: poetry being the mother tongue of human kind.
Poetry as an autonomous artform interacts intermedially with other arts. It is the world's oldest programming language – and the most effective encoding technique we have (Die Welt).
The 4. Schamrock-Festival 2018 is titled Europe Inside/Outside. Europe as an idea, promise, habitat, myth and utopia. With our translation projects, book launches and focuses on Georgia, Turkey, Czech Republic, Ukraine and multi lingual Switzerland we travel right into European borderland.
For me, the festival works also as an art installation. I keep working on the program until there is some kind of wave, a flexible frame, a sounding body, a walk-in sculpture. But also a poetry feast, that poets, musicians and the audience celebrate together.
Nowhere else will you experience such an intense and diverse impression of the power women's poetry can evoke. The full program invites and asks you to discover new worlds, venture on hardly known European territory, renew our acquaintance with our neighbours.
We would like to thank more then 30 cultural and literal institutions from eighteen countries, for their moral and financial support. First and foremost, we would like to thank the cultural department of Munich, having supported the salon and the festival from the very beginning.
Enjoy the abundance, the variety and the many encounters! Join us to celebrate an optimistic European poetry festival, where common ground is no utopia but living reality.
Augusta Laar, artistic director
⇒
Schamrock - Historie
⇒
Schamrock - Festival 2016 Presse
⇒
Schamrock - Festival 2016 Artists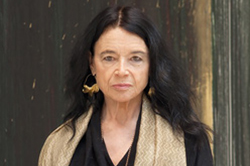 Anne Wldman - Foto Nina Subin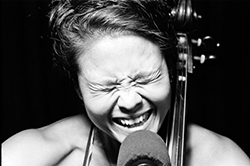 Audrey Chen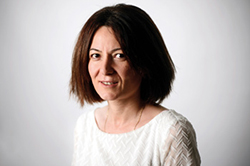 Bela Chekurishvili - Foto Nata Sopromadze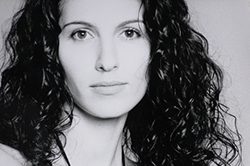 Oya Erdoğan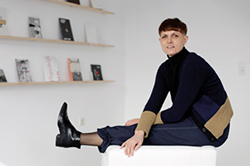 Swantje Lichtenstein - Foto Lena Böhm