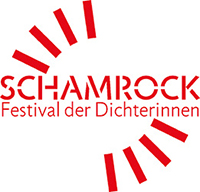 Internationale Poetry-Biennale - Filmfestival - Salon - Netzwerk
___Festival 2018________Europe_Inside_/_Outside________Wien 24_10 | München 26-28_10
Audrey Chen:
Stag Song
(USA/Berlin)
Samstag, 27. Oktober, 21 Uhr
whiteBOX München
Die derzeit in Berlin wohnende chinesisch-amerikanische Musikerin Audrey Chen, *1976 bei Chicago, absolvierte eine klassische Musikausbildung für Cello und Gesang, mit einer Spezialisierung für Alte und Neue Musik. Im Jahr 2003 begann sie sich mit neuen klanglichen Möglichkeiten auseinanderzusetzen, um eine mehr individuelle Ästhetik herauszubilden.
In ihren Performances nutzt sie das Cello, ihre Stimme und analoge Elektronik, deren Klänge und Elemente sie miteinander kombiniert. Ihre Musik ist zu einem großen Teil intuitiv improvisiert und erhält daher einen sehr persönlichen und auch emotionalen Ausdruck.
Audrey Chen, *1976 bei Chicago, musician of chinesisch-american decent, currently residing in Berlin. Received a classical music education in cello and voice, specializing in old and new music. In 2003 she started to deal with new possibilities of producing sounds to develop her own individual esthetics.
In her performances she uses her cello, voice and analogue electronics, combining their sounds and elements. Her music is mainly improvised and therefore expressed in a very personal and emotional way.
STAG SONG II : solo for amplified voice (2017)
Stag Song ist ein schnell verkapselter Titel für einen mehr oder weniger fortwährenden Wandel, tief verwurzelt in Chen's idiosynkratischer Klangsprache, in der sie Stimme (und gelegentlich das Cello) einsetzt. Mit ihrer Stimme sprengt sie die Grenzen viszeraler Körperlichkeit und Ausdruckskraft, lässt sie uns teilnehmen an einem innewohnenden Monolog, einer Geschichte, einer Rede, einem Ritual, und zeigt einen subjektiven Abriss des Moments der Entstehung. Jeder Song ist persönliche Verantwortlichkeit für Zeit, Entscheidungen, Aktionen und voll von dem, was verhandelt wurde und sein wird.
Stag ist Alleinsein, jedoch im Kontext mit anderen. Jeder Stag Song ist geteilter Kontext, geteilter und aufgeschobener Moment, die physischen und auralen Sphären durchschreitend, die wir alle gemeinsam besetzen.
Musik, die man hören sollte, bevor die geringste Melodie wahrnehmbar ist. In diesem allumfassenden Infra-Lied sind die im Verborgen wohnenden Stimmungen eingeschlossen, das Komische, das Groteske, die Verschärfung einer Stimmung und der extreme Schmerz. Alles erscheint mühelos.
Guy Marc Hinant (Sub Rosa Editions)
STAG SONG II : solo for amplified voice (2017)
Stag Song is a quickly encapsulated title for something more or less ever changing, but deeply rooted in Chen's idiosyncratic sound language utilizing the voice (and cello on occasion). With her voice, she pushes the boundaries of visceral physicality and expression. Every solo with voice is an inherent monologue, story, speech, ritual, song, and also a subjective abstract of the moment in which it occurs.
Every song is a personal responsibility for time, decisions, actions and full of the richness of what was negotiated and continues to become. To go "stag" is to be alone but in the context of others. Each stag song is a shared context, a shared and suspended moment, expanding through the physical and aural spaces that we all occupy together.
Music that should be listened to before one even perceives the slightest melody. An infra-song that encompasses everything including the comical, the grotesque, the exacerbation of a mood, and the extreme pain that obscurely lives inside all of us. Everything comes up effortlessly.
Guy Marc Hinant (Sub Rosa Editions)