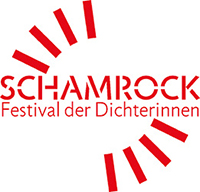 Internationale Poetry-Biennale - Filmfestival - Salon - Netzwerk
___Festival 2018________Europe_Inside_/_Outside________Wien 24_10 | München 26-28_10
Sonntag, 28. Oktober, 20.30 Uhr
whiteBOX München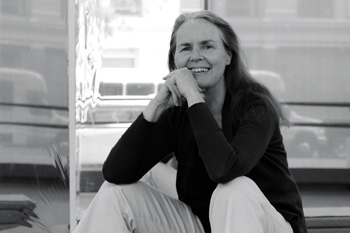 Lynn Parkerson startete ihre Laufbahn als Choregrafin in München. Ihre Arbeiten wurden auf vielen internationalen Bühnen und Festivals gezeigt, z.B. dem Theater Festival München, dem International Festival of Dance Florenz, am Moers New Jazz Festival, Jazz Festival Baden-Baden. In New York war sie 1991-2001 Direktorin der Tanzreihe Dance at Holy Trinity.
2002 gründete Lynn Parkerson das Brooklyn Ballet, dessen künstlerische Leiterin sie ist.
In Anerkennung ihrer besonderen Verdienste um die kulturelle Entwicklung Brooklyns erhielt sie 2007 den Betty Smith Arts Award.
Das Brooklyn Ballet ist eine interdisziplinäre und multikulturelle Tanz Company, die in der Form des Ballets fußt, aber genreübergreifen arbeitet, verschieden Bewegungsformen integriert und damit kulturelle sterotype infage stellt.
Lynn Parkerson ist Artist in Residence in der Villa Waldberta, dem internationalen Künstlerhaus der Stadt München im Herbst 2018.
Lynn Parkerson began her career as a choreographer while living in Munich, Germany. Her works have been presented at many prominent international events and venues, including the Munich Theater Festival, Florence International Festival of Dance, Moers New Jazz Festival, Jazz Festival Baden-Baden. In New York City, she presented annual dance programs as Director of Dance at Holy Trinity from 1991-2001.
In 2002 Lynn Parkerson founded Brooklyn Ballet and currently serves as its Artistic Director. In recognition of her exceptional leadership contributions to Brooklyn's cultural community, Ms. Parkerson received the Betty Smith Arts Award in 2007.
Brooklyn Ballet is a multidisciplinary, multicultural dance Company that is rooted in the ballet form, while collaborating across disciplines, mixing movement genres and decoding cultural stereotypes.
Artist in Residence the Villa Waldberta, international artists house of the town of Munich.