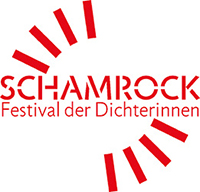 Internationale Poetry-Biennale - Filmfestival - Salon - Netzwerk
___Festival 2018________Europe_Inside_/_Outside________Wien 24_10 | München 26-28_10
Zsuzsanna Gahse
(Schweiz)
Freitag, 26. Oktober, 18 Uhr
whiteBOX München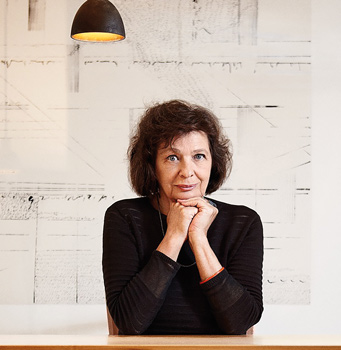 österreichisch-deutsch-schweizerische Schriftstellerin, *1946 in Budapest, lebt in Müllheim (CH).
Ihre literarische Arbeit liegt zwischen Prosa und Lyrik, zwischen essayistischen und szenischen Texten.
Zuletzt: Siebenundsiebzig Geschwister, Edition Korrespondenzen, Wien 2017.
Auszeichnungen zuletzt (2017): Italo-Svevo-Preis, Werner-Bergengruen-Preis.
Austrian-German-Swiss writer, *1946 in Budapest, lives in Müllheim (CH).
Her literary work oszillates between poetry and prose, essays and scenic texts.
Latest publication: Siebenundsiebzig Geschwister, Edition Korrespondenzen, Wien 2017.
Latest awards (2017): Italo-Svevo-Preis, Werner-Bergengruen-Preis.
Dreihundertzwanzig Zeichen
Die sogenannte Schwanenparallele. Es geht dabei um die Abgleichung von Bewegungen, um Kopfhaltung, Blickrichtung, gemeinsames Einatmen, Beingefühl im Gehen, Beingefühl überhaupt, darauf läuft das Abgleichen hinaus, das schließt auch Gefühle der Arme und Schultern ein, Reaktionen beim Aufwachen, beim Aufhorchen, usw.
Er saß in London auf einer Bank, im Nebel. Als ein junger Mann auf ihn zukam, wusste er, dass der Junge er selbst war, der pfiff nämlich ein Lied, das sonst niemand außer ihnen oder außer ihm kennen konnte. Aber der Junge glaubte ihm nicht. Der Ältere sah den Jungen wirklich, der aber träumte nur von ihm, dem Späteren.
Ich habe ihn sofort erkannt, im ersten Augenblick, er war noch nicht wirklich sichtbar, aber ich habe ihn gesehen, und als ich ihn das erste Mal sah, habe ich ihn auch gleich erkannt. Mit der Stimme ist es auch so, wobei jeder Hunderte von Stimmen erkennen kann, auch am Telefon, selbst wenn die Verbindung gestört ist.
Auszug aus: INSTABILE TEXTE
Edition Korrespondenzen, Wien, 2005
320 Characters
So-called swan parallels consist in the perfectly synchronized movement of the swans, the direction they're looking, their breathing in together, the sensation in their legs when walking, any sensation in the limbs, that's what it comes down to, what they are like when they wake up, when listening closely and so forth.
In London he sat on a bench in the fog. A young man approached him, and he knew the young man was himself, he was whistling a tune only the two of them knew, or only he knew. But the younger man didn't believe him. The older man actually saw the young man, but he was only dreaming of the older man, the man he'd become.
I recognized him right away, knew him at first glance, he was barely even visible but I saw him, and the first time I saw him, I also recognized him right away. It's like that with voices too, it is said that human beings can distinguish between hundreds of voices, even over the phone, even when the connection is bad.
Auszug aus: VOLATILE TEXTS, US TWO,
Translated by Chenxin Jiang
Originally published in German as Instabile Texte by Edition Korrespondenzen in 2005.
Copyright (c) 2005 by Zsuzsanna Gahse
Translation copyright (c) 2016 by Chenxin Jiang
First Dalkey Archive edition, 2016