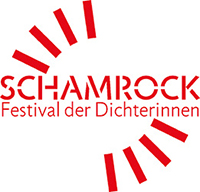 International Poetry-Biennial - Filmfestival - Salon - Network
___Festival 2018________Europe_Inside_/_Outside________Vienna 24_10 | Munich 26-28_10
For their generous support we thank or cooperation partnerns
Cultural Departmen of the Town of Munich - whiteBOX.art - Heroines of Sound Festival Berlin - Vienna Poetry School - The House of Literature Vienna - Czech Literary Centre - Brooklyn Ballet New York - Georgian National Book Center - Lithuanian Culture Institute - Ukraian Free University Munich - Forum NET Ukraine - eukraine - Bookstore buch.laden - Tatendrang Agency - Villa Waldberta Munich Artists Residencies
and supporters
Ministry of Foreign Affairs of the German Republic - Robert-Bosch-Foundation - District Oberbayern - Cultural Foundation Stadtsparkasse Munich - Swiss Cultural Foundation Pro Helvetia - Bavarian Ministry of Science and Art - Foundation Lyrik Kabinett - Grazer Authors Unity GAV - Droschl Publishers - Elif Publishers - Karin-Struck-Foundation e.V. - Italienisches Cultural Institute Munich - Mährische Landesbibliothek - British Council - Authors Union of Southern Tyrol - Wales Arts International - Dep. for International Affairs at the Bavarian State Chancellery - University Cyprus - Musicfonds / Senat Berlin / Commissioner for Culture and Media of the BRD (Support Heroines of Sound Festival Berlin) - Land Steiermark
(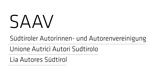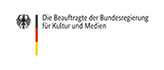 Our book table is presented by the bookstore


The organizers wish to thank all further supporters providing donations to the non-profit association Schamrock e.V.
Schamrock e.V. was founded on May 1st 2012 gegründet. It organizes the Poetry Biennial - Schamrock-Festival of Women Poets, the Schamrock-Salon of Women Poets and Schamrock Film Festival "female presence".
Become a supporting member of Schamrock e.V.!
Membership application form and statute are on our website, also as pdf:
www.schamrock.org/verein
Membership fees and donations are tax-deductible.
Schamrock is a member of the World Poetry Movement.