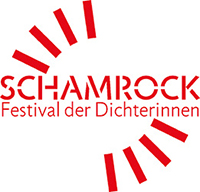 International Poetry-Biennial - Filmfestival - Salon - Network
___Festival 2018________Europe_Inside_/_Outside________Vienna 24_10 | Munich 26-28_10
Anne Waldman (USA)
Kinetic Utopias.
A Writing Workshop (English)

---

Vienna - Munich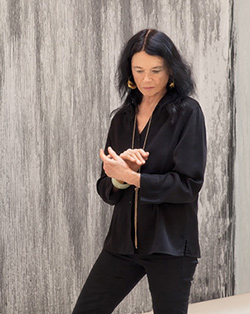 Foto Nina Subin
We will consider the theme of Utopia together and write poems as antidotes to the technologies of control and dystopia. We will reference classic Utopias, and utilize methods ("experiments of attention") of collaboration, performance, documentary poetics, divination, and montage.
Please arrive at the workshop with a list of possibilities for what you would include in your utopia with special attention to endangered life forms and how you might "dream the end of war".
Vienna poetry school class - Mariahilfer Str. 88
Tuesday, 23.10., 17-19.30 & Wednesday, 24.10., 13.30-16
24.10. Festival class presentation at the Literaturhaus, Seidengasse 13
⇒ Registration: www.sfd.at
Course fee €60
Workshop whiteBOX München
Friday, 26. & Saturday 27.10. von 10-12.30
27.10. - 14 Uhr: Festival workshop presentation
Registration: ⇒ salon(at)schamrock.org
course fee €60
Anne Waldman, *1945 in Millville, New Jersey, has been a prolific poet, cultural activist and performer for many years. She was one of the founders of the Poetry Project at St Mark's Church In-the-Bowery, and its Director a number of years and went on to found The Jack Kerouac School of Disembodied Poetics at Naropa University with Allen Ginsberg in 1974. She has continued to work at Naropa as a Distinguished Professor of Poetics and Artistic Director of its Summer Writing Program.
Among numerous honourings are the PEN Center 2012 Award for Poetry and the American Book Award from the Before Columbus Foundation for Lifetime Achievement, 2015. She was featured in Bob Dylan's experimental film Renaldo and Clara. She has published over forty books of poetry, recently: Trickster Feminism, 2018, Voice's Daughter of a Heart Yet to be Born, 2016, Gossamurmur, 2013
www.annewaldman.org
vienna poetry school
(sfd)
and
Literaturhaus Wien
Heike Frohlich (München)
Wortform:
eigene Texte wirkungsvoll sprechen (German)

---

München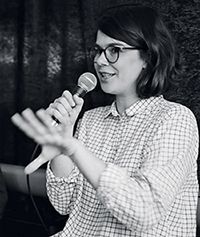 Foto Katrin Häckert
Insbesondere eigene Texte verdienen es, auf der Bühne hörerfreundlich und ästhetisch präsentiert zu werden. Stimmbeschaffenheit, nonverbale Aspekte und die In-Szene- Setzung des selbst geschaffenen Werks spielen in die Gesamtwirkung des Leseauftritts hinein und können mithilfe vielfältiger sprecherischer Mittel beeinflusst und
optimiert werden.
Nach einer Anleitung zum Annähern an die eigene physiologische Sprechstimme werden konkrete Möglichkeiten zum Gestalten literarischer Texte vermittelt und sofort praktisch angewendet. Die individuellen sprecherischen Dispositionen und Ideen der KursteilnehmerInnen werden hierbei berücksichtigt.
Als Grundlage für die Arbeit mit der eigenen Stimme werden körperliche Basics zum Stimmapparat, Atmung und der Lauterzeugung vermittelt. Der Workshop geht außerdem auf die speziellen Anforderungen für ausdrucksstarkes Bühnensprechen ein; die Spezifika eines Auftritts auf verschieden gearteten Dichterlesungen werden beleuchtet. Alle WorkshopteilnehmerInnen erhalten maßgeschneiderte Tipps und Übungen für gesundes und angenehmes Sprechen.
Für den Praxisteil bitte eigene Texte oder Auszüge daraus wie für eine Lesung vorbereitet mitbringen (Umfang max. 1000 Zeichen inkl. Leerzeichen). Vorhandene Sprechfassungen können für ein individuelleres Feedback vorab an die Workshopleiterin eingesendet werden.
Workshop whiteBOX München
Sonntag, 28.10. - 10-14 Uhr
Anmeldung: ⇒ salon(at)schamrock.org
Teilnahmegebühr €40
Heike Fröhlich schreibt Lyrik und, weit seltener, Prosa. *1982 in Ludwigshafen am Rhein, sie zog 2002 für ihr Studium nach Jena, dann mit kurzen Aufenthalten in Reykjavík, Frankfurt am Main und Leipzig, nach München, wo sie jetzt lebt und arbeitet.
Als Sprechwissenschaftlerin liebt sie insbesondere die mündlichen Aspekte an Literatur; sie wirkte an einigen Hörspielen als Sprecherin mit.
Letzte Veröffentlichungen: zweikommasieben #15, (kon) paper #3
⇒ Heike Fröhlich Lesung Freitag 26.10., 15 Uhr