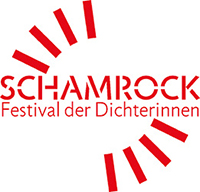 Internationale Poetry-Biennale - Filmfestival - Salon - Netzwerk
___Festival spezial 2019_Bamberg_______________________________
Dichterinnen / PerformerInnen
Volha Hapeyeva & DJ Vlad Buben
(Weissrussland)
Samstag, 26. Oktober
19 Uhr - Studiobühne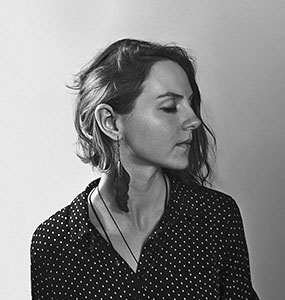 Foto Zhanna-Gladko

*Minsk, 1982 is an award-winning Belarusian poet. Her works have been translated into more than 10 languages. She has had poems published in the USA, Austria, Germany, Poland, Russia, Georgia, Lithuania, and other countries. She writes poetry, prose and drama, as well as occasional books for children. Volha Hapeyeva has published 9 books to date, and has participated in numerous literary festivals and conferences around the world, and international residency scholarships in Austria, Germany Switzerland and Latvia.
She collaborates with electronic musicians and visual artists to create audio-visual performances. A member of the Belarusian PEN Centre and the Belarusian Writers' Union, Volha also translates poetry – predominantly from English, German – and has translated poets such as Kobayashi Issa and Sylvia Plath.
She holds a PhD in linguistics; her research is in the fields of comparative linguistics, philosophy of language, sociology of the body, and gender issues in culture and literature.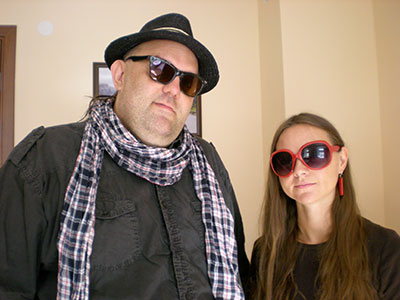 BUBEN is a multi-lateral electronic musician, also known as artist, music and video producer and fiction writer. Buben has been active as producer, performer and event manager in Belarus since 1990s. He is looked upon as a milestone musician who influenced several generations on the Belarusian electronic and experimental stage.
Buben produced several radio shows about music and technology as well as a TV show for Belarusian MTV on alternative electronic music (Did you call for electricians?). Since late 1990s Buben launched a vast cooperation with a number of Belarusian poets and fiction writers, into the inter-genre project under the name Dances with Buben.
His music has so far been released on over 120 labels around the world, including his own Big Buben Studio. His releases regularly hit Beatport, Spotify and Traxsource charts.
er kaufte ihr ein kleid als abschiedsgeschenk
an seinem geburtstag
trägt sie es gerade
frage ich mich
die kleider die ich habe     kaufte ich alle selbst
geschenke für mich – eine peinliche sache
besonders von männern
liegt das an Lévi-Strauss?
lange zeit war ich selbst das geschenk
geben und nehmen
und nehmen um weiterzugeben
symbolische leere
verbindet uns
anstelle von frauen und männern
tauschen wir geschichten über sie
in der hoffnung
mindestens entfernte verwandte
zu werden
übersetzt von Matthias Göritz
ich versuche herauszufinden
ob das veilchen die gleiche farbe hat
wie die lilie, die früher vor meinem haus blühte
das handbuch verkompliziert die dinge
fügt lavendel und fuchsia hinzu
in dieser blumigen vielfalt
übersetze ich dein gedicht
alles was uns geschieht sind worte
alles was wir füreinander sind bleiben gedichte

und während ich diese zeile schreibe
fährt mein flugzeug sein fahrwerk aus
während du durch den Park spazierst
in unseren zimmern stehen tische
mit aufgeschlagenen notizbüchern
eins orange und eins schwarz
die warten auf uns, unsere körper
und farbcodes
langweilig und trocken
wie unsere gespräche
nachdem du einmal gesagt hast
dass du mir keine freundin sein willst
übersetzt von Matthias Göritz