Martin Richartz, Festival photographer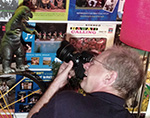 Professor for information technology, borderliner, interested in the frictions between new technologies and changes in audio visual media induced by them. Festival photographer since 2014.
Werner Reichelt, Festival Film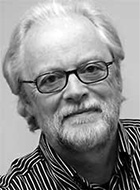 Photographer and video artist, lives and works in Fellbach near Stuttgart. 1985 - 2011 at Daimler AG, Stuttgart, from 1994 director security and anthropotechnics as well as research director in human machine-interaction (HMI) and ergonomics.
Gottfried Düren, sound recording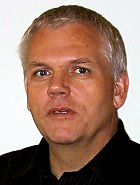 Originally studied garden architecture; 1973-1978 projects with Karlheinz Stockhausen, Mauricio Kagel, Iannis Xenakis, John Cage and Josef Anton Riedl, founding member of LOFT, Munich.
Koncerts, exhibitions, performances, film, Munich Piano Summer 1979 and 1981. 1991 'Hear India' multi-channel sound installation with Peter Pannke Haus der Kulturen der Welt in Berlin; until 2013 owner of 'sono Studiotechnik GmbH', 2009-2013 exhibition project kunst@sono. Founded in 2013 the gallery arToxin zusammen together with curator Angelika Donhärl.